What is the difference between a large circular knitting machine and a circular loom
2023-01-29 22:00
What is the difference between a large circular knitting machine and a circular loom
Nowadays, there are many styles of weaving machinery and equipment, and the flexible application of various weaving equipment allows our weaving activities to be carried out smoothly. Circular knitting machine and circular loom are two different types of equipment, and there are differences in use. Many people think that the difference is only in size and model, but it is not. What is the difference between the two? Whether it is a purchaser or an enterprise, it should be clear about these, so that when choosing or using the equipment, it can be well known. Now let's explain to you the difference between the two.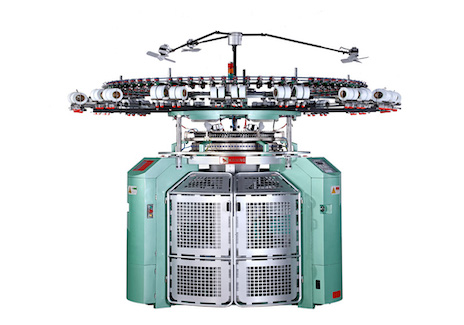 1. Large circular knitting machines are different from circular looms. Large circular knitting machines are knitting machines, and circular looms are strictly speaking machine looms (that is, flat looms).
2. The electronic jacquard circular knitting machine is a circular knitting machine that uses a computer to control the pattern. The yarn is fed into the cloth from the weft direction, so it is also called a weft knitting machine. The woven cloth is cylindrical, so the finishing needs to be cut. This process can be double-sided or single-sided;
3. The four-shuttle circular loom refers to a circular loom with four weft-injecting shuttles. Its weft-injection is different from the linear motion of a general flat loom. Many ribbon looms are now this kind of machine. There are many types, and it is quite simple. Of course, the more shuttles and warps, the more complicated it is.
4. These two types of machines can basically weave any material, except some special yarns, such as very thick twine.
5. Large circular looms mainly weave clothing and decorative fabrics, and general industrial fabrics can also be woven; circular looms are mainly used for industrial purposes.
To sum up, we can understand the five differences between large circular knitting machines and circular looms. The performances of large circular knitting machines and circular looms are also different, and they play different roles in the production of clothing fabrics.
Get the latest price? We'll respond as soon as possible(within 12 hours)