The 17h Dhaka Intenational Textile & Garment Machinery Exhibition(DTG2023)
2023-02-09 22:00
We are going to attend the DTG2023 (The 17h Dhaka Intenational Textile & Garment Machinery Exhibition) fair from 15th-18th,Feb,2023 in the
(ICCB) (International Convention City Bashundhara,Dhaka,Bangladesh)
Fufang Booth No.: 5-025 HALL-5, Welcome to be present at our Booth on the DTG 2023.
DTG2023 (The 17h Dhaka Intenational Textile & Garment Machinery Exhibition)
Exhibition Date:15th-18th,Feb,2023
Exhibition venue:
(ICCB) (International Convention City Bashundhara,Dhaka,Bangladesh)
Fufang Booth No.: 5-025 HALL-5
welcome to visit us.
Zhangzhou Xinfufang Precision Machinery Co., Ltd is specialized in the designing and manufacturing of circular knitting machines. Fufang and Kaixing are our trademarks.We base company development on Integrity, Quality, Service and Innovation.With the purpose of ensuring quality of the machine, we have built up a high-efficient practical 6S management system in accordance with the ISO9001. We also produce all types of circular knitting machines according to customers' requirements. our main product are single jersey Three-thread Fleece circular Knitting Machine,Single jersey velour terry circular knitting machine,Double jersey interlock Circular Knitting Machine,Double Jersey rib knitting circular knitting machine,computerized circular knitting machine etc.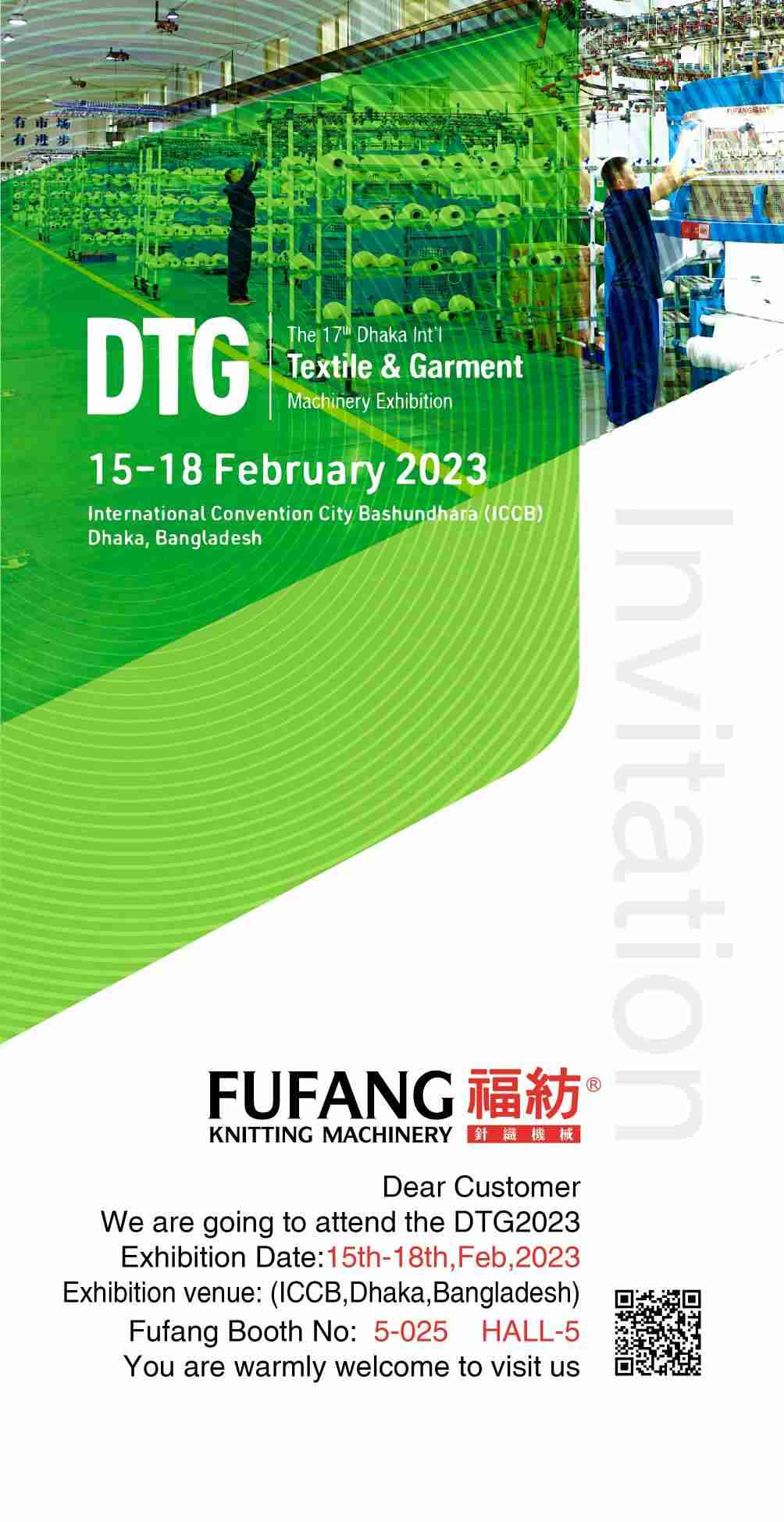 Get the latest price? We'll respond as soon as possible(within 12 hours)